Kansai International AirportDuty-free(4th year)
Being cashier requires
efficiency and accuracy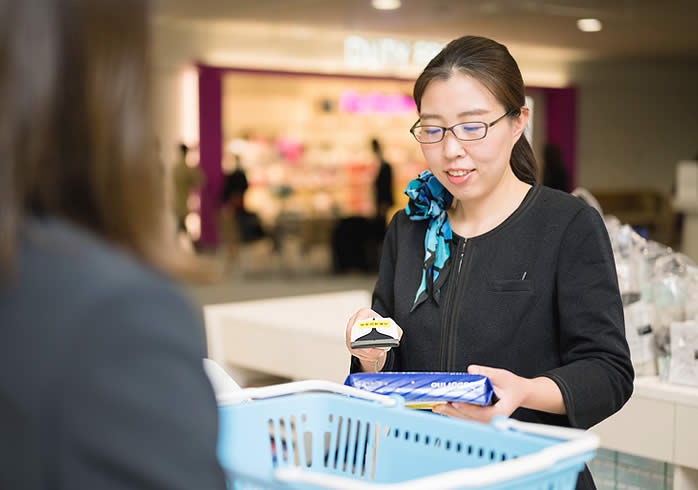 Being accurate is mandatory, smiling and providing hospitality is also required.

I mainly work as a cashier at the duty-free shop in the airport. Because I handle money, I need to be accurate. Since most of the passengers are in hurry due to the departure time, I need to be quick at the same time. Not only that I must not forget to have a good communication with each passengers.
Using my language skill, I always do my best to assist passengers as a cashier.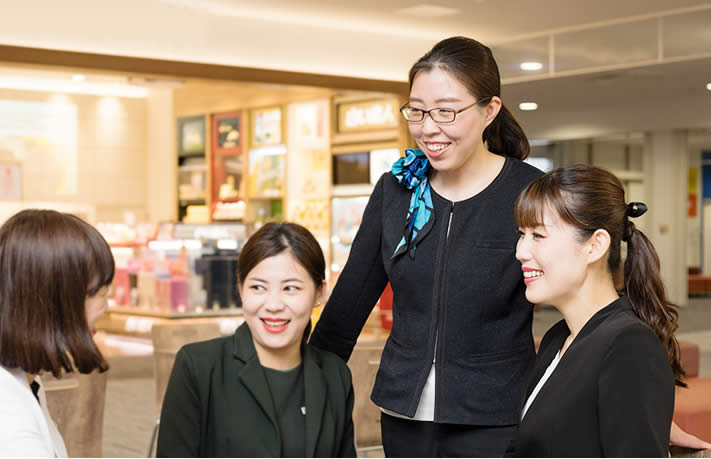 I made friends from all over the world.

My colleagues are from many different countries. We respect each other's culture and background and enjoy working together. By sharing ideas, we always make effort to work efficiently.
Understanding and learning by colleagues, we gain skill of communicating with customers from all over the world.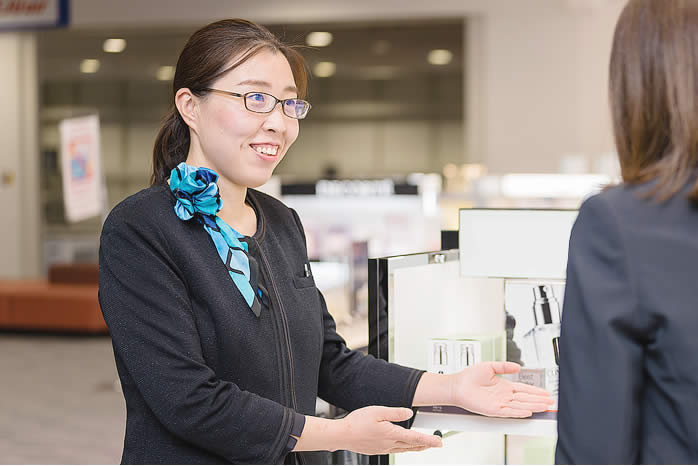 I work not only as a cashier but also support the floors, too.

Beside working as a cashier, I also assist customers if they have questions.
Because of that I always try to update my knowledge by sharing information with colleagues.
Skills that I have acquired through job

Working efficiently, accurately and communication well at the same time I need to be calm even if there is a problem which I didn't expect it to happen.
No matter what, we should not forget to smile and deal with the incident professionally.
One day at work

5:30

Getting up
Breakfast, getting ready and check the grooming

6:30

Leave home

7:30

Arrive work
Check the report, daily schedule and today's duty
We start our duty with a big smile

11:00

Break

12:00

Cleaning around cashier replenishing the goods and assisting customers

16:00

shift ends

17:00

Going home, dinner

18:00

Free time

22:00

Going to bed
Message for the applicants

I have graduated from junior college in Japan. I've always wanted to work in the airport. One of my friends introduced me to WAPS and stated to work. WAPS supported me from Interview to getting working VISA.
If you like to assist people, why don't you join us providing hospitality "O Mo Te Na Shi"to travelers from world.